07 June 2018
The Pavillon Chesnaie du Roy has five new features!
Don't delay, come and visit the Pavillon Chesnaie du Roy, a veritable 4 seasons pavilion located in the heart of Paris's "Parc Floral": an ideal reception space in a natural, green setting for your upcoming events.
And to enhance its appeal in the spring and summer months, the Pavilion has carried out some refurbishments, creating a bright, renovated space with a 1,000 m2 exhibition/reception area that can accommodate all types of events, FOCUS ON:
The larger, more spacious terrace (nearly 450 m2) with a panoramic view of the valley of flowers,
The modern entrance equipped with a new dynamic signage screen,
A new lounge upstairs in addition to the four existing lounges: a business space ideal for events that can be scaled to customers
 requirements (meetings, study days, sub-committees, workshops etc.
A production office
and a PRM lift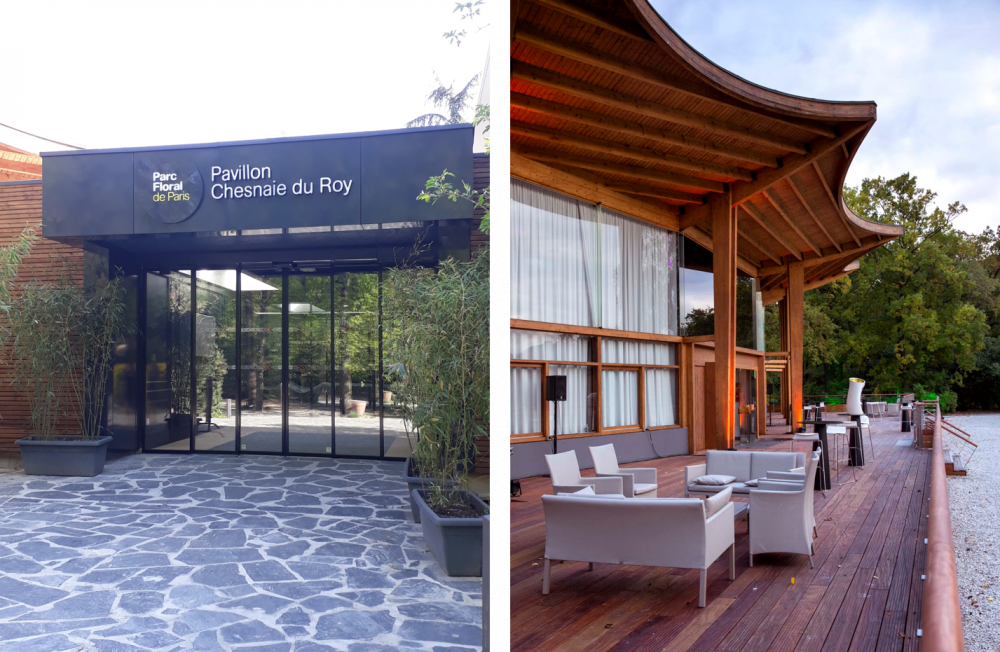 Come and visit our pavilion and admire the beautiful seasonal colours: a breath of fresh air where nature and the urban environment coexist to give new life to your events.