26 April 2018
Kenzo creates a hanging garden in the Maison de la Mutualité's theatre!
Last Sunday at 8 p.m., an exceptional fashion show was launched in the Maison de Mutualité's theatre: the Kenzo 2019 Men's and Women's Spring-Summer Collections.
It took 3 days to create the magical setting: "an invitation to celebrate summer ceremonies, encounters of all kinds and the thrill of rituals". An incredible scenography was orchestrated to create a giant hanging garden. This was a show at which one could only marvel... and enjoy the catwalk action to the sound of the "Hypnotic Brass Ensemble" jazz band, direct from Chicago!
#KENZOSS19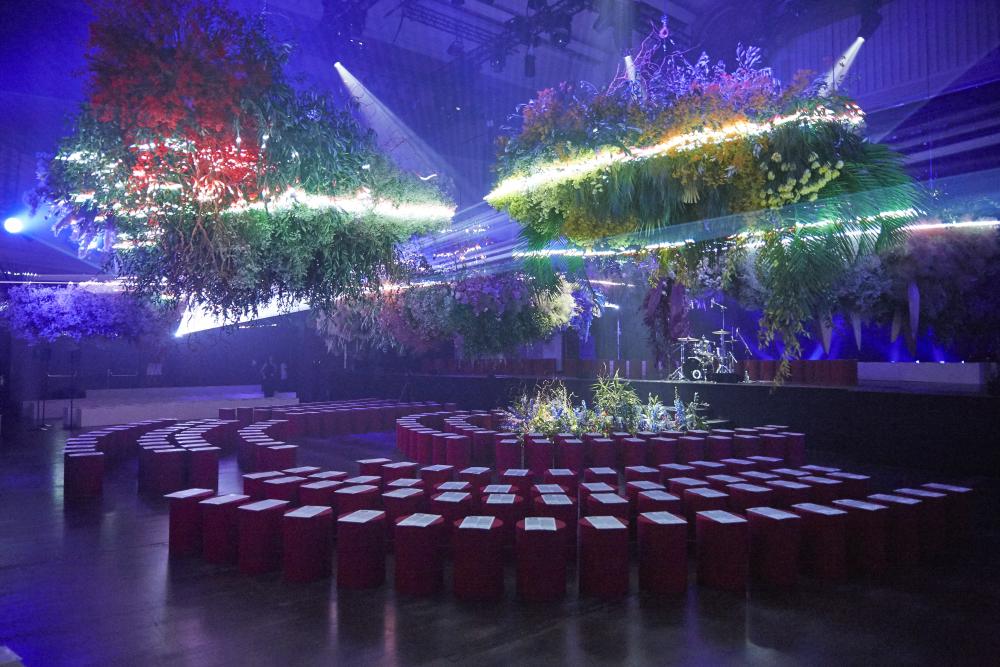 © Harry Matenaer et Yang Wang