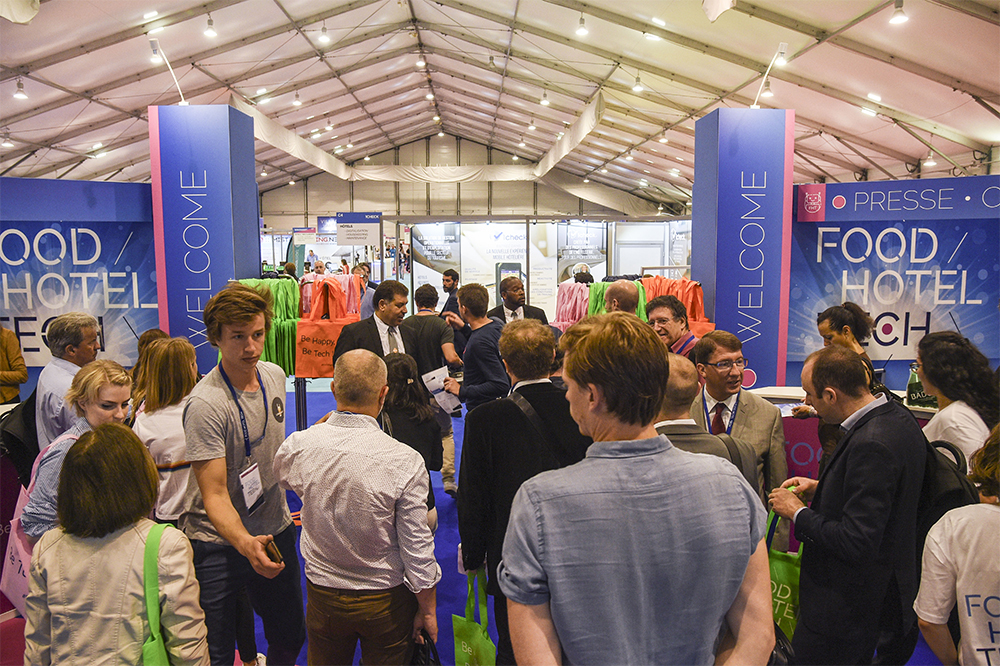 01 August 2018
FOOD HOTEL TECH 2018: REPLAY!
The Food Hotel Tech show took place on 4th and 5th June at the Paris Event Center, presenting the latest digital technology and innovations for the hotel and restaurant industry. This second edition lived up to expectations with more than 4,500 professionals attending!
Food Hotel Tech 2018 thus offered numerous opportunities to discover the latest technical and digital solutions and to develop new collaborations with hoteliers and restaurateurs. A powerful business and innovation accelerator, the show's strength and success is due to a unique, particularly rich programme of conferences and technical training sessions. Previews of the latest innovations, interesting presentations, discussions with "Speakers' Corner", and the pitches of the 10 start-ups nominated for the 2018 FHT Awards guarantee that the show appeals to visiting professionals.

​
Attendees were unanimous in praising the show's organization, with the distribution over the two days of more than 4,000 bottles of water, 850 glasses of wine, 2,000 madeleines and several wheels of cheese creating a convivial atmosphere, complementing the business side of the event to give Food Hotel Tech real character in the world of B2B shows.
Replay video!
See you next year on 18th & 19th March 2019!