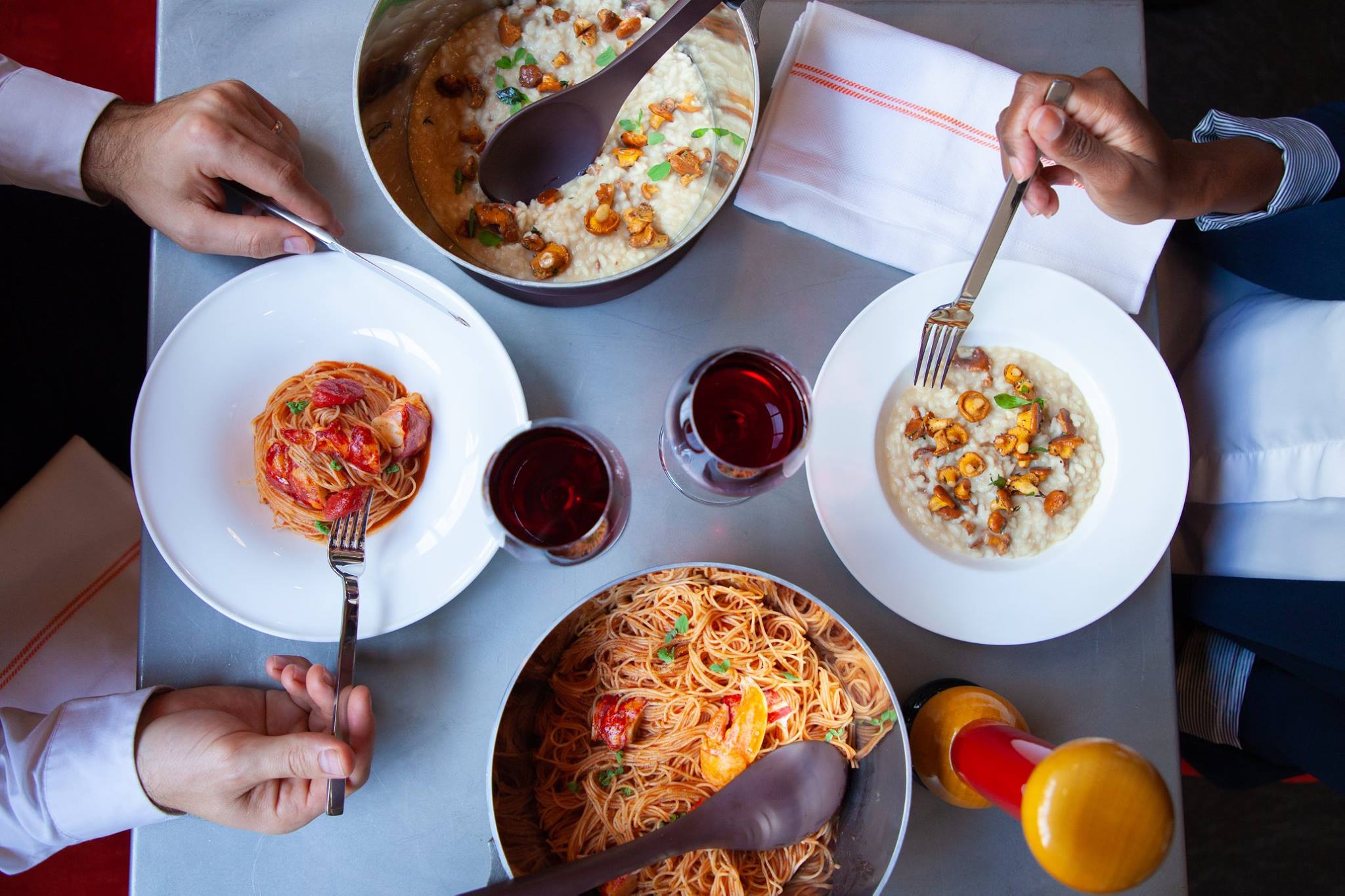 22 January 2019
Cucina Mutualité is getting noticed!
On October 8, 2018, Cucina Mutualité opened its doors during a colourful inauguration evening. The new address of chef Alain Ducasse is intended to be relaxed but with character. A true Italian cuisine: simple but of high taste!
On January 10, 2019, after only four months, Cucina Mutualité obtained the Bib Gourmand !
Since 1997, the Michelin Guide has been awarding its Bibs Gourmands to restaurants that offer a quality menu at a reasonable price. Cucina Mutualité's simple and authentic cuisine has not gone unnoticed and the restaurant joins the 8 other Parisian restaurants that are receiving the award this year. All the more reason to come and taste Italy, in the heart of the Maison de la Mutualité!
Remember to book....

Cucina Mutualité
20 rue Saint Victor, 75005 Paris
+33 (0)1 44 31 54 54
www.cucina-mutualite.com